Lighting control, climate, air Flow renovation with CO2 detection, energy consumption measurement and graphical view of the complete logistic warehouse if the industrial area of Zona Franca next to Barcelona, using open standard protocols like BACnet, ...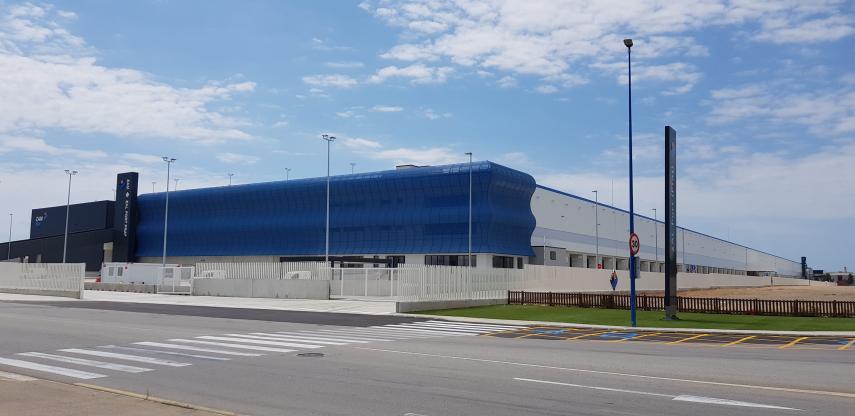 19/6/2020
The ZAM warehouse in the Barcelona Zone Franca is a logistics building consisting of 5 large warehouses that occupy a total area of ​​60,000 m2. Located in the heart of the most important maritime industrial region in Spain, the building is a state-of-the-art complex that includes multiple subsystems to optimize energy consumption and reduce maintenance operating costs.
The building is characterized by having wide skylights through which a large amount of natural light enters in the big building. To reduce lighting costs, a lighting control system based on the DALI communication standard has been installed, which, together with E-Controls' Multilux high bay multisensors, especially for large buildings and areas, including a high sensitivity motion detector and a light sensor to measure the level of ambient light in each area, automatically adjust the artificial light at every moment of the day to the optimum level desired, reducing the energy consumption of the installation drastically.
The solution provided by the manufacturer of control systems for building automation E-Controls, also includes all the elements to achieve an integral management of the building, such as the control of the air conditioning of the entire building, the measurement of CO2 levels to control the air renewal, the measurement of energy consumption in each control panel, divided into subsystems in order to obtain historical consumption graphs and to analyze and optimize consumption strategies, control of the fans and extractors in the buildings, fire system integration, integration of UPS and generator set, and the collection of all these values ​​in a graphic SCADA interface through the LWEB-900 platform. All the systems communicate through the standard interoperable protocols like BACnet, Modbus, DALI and OPC, so that the proposed solution is a totally open system that allows us to grow so that we can continuously adapt to new future needs.