Choose the touch switch that best fits your installation, connect to e-Touch Creator website to define the text, icons and colors for every button, select the intelligent frame with the protocol that you want. This is e-Touch Flexi and e-Touch Panel !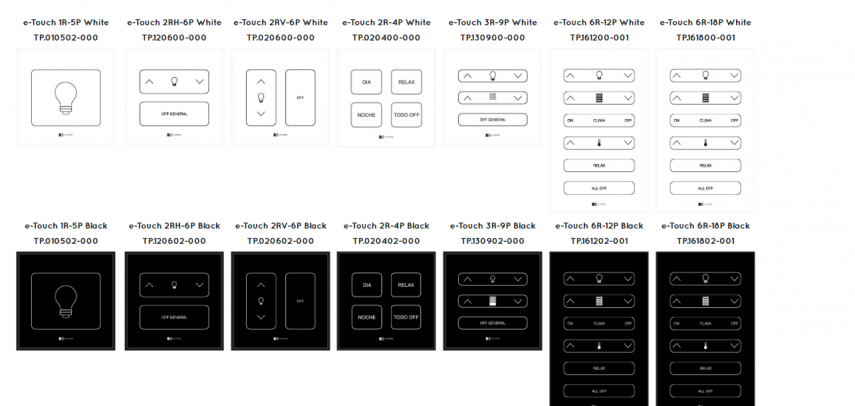 e-Touch Flexi and e-Touch Panel are the new touch switch family products that provide you an unmatched experience to solve any project of building automation and facility control. The touch switches provide a patented solution by E-Controls that allows you to design the aesthetic of every button, being able to choose between a text, an icon, one image of your icon gallery, different colors for every buttons, for every icon, choose between a touch feel through a led indicator on every button or not… all so that you can adapt the switch to the requests of every site.
The touch switch is connected to any element of the intelligent frames e-Bus Coupling that are available with the building automation protocols most well known in the market, like DALI, KNX, LonWorks and Modbus, but also for installations without bus, like the bus coupling unit with 0-10V output and the model with relay on/off for lighting control.